13 Gift Ideas for Older Women in 2022
You look at your calendar and attempt to fight the nagging feeling of panic that comes over you. That red-inked square only signifies one thing: you need to buy a gift for an important woman in your life who is also a senior citizen. 
Whatever your need is, whether it's for an elderly mother, aunt, or long-time friend, you are well aware of how difficult it can be to find the ideal gift for a senior woman. Perhaps she already has everything she might need, or maybe she moved into a senior living community or a downsized house so she doesn't have much space for big, extravagant gifts. That does not mean you cannot indulge her on special occasions.   
The gift should reflect your thoughtfulness as well as something to make her feel younger or make her life easier. The items we have offered here range from practical gifts to self-care products that the elder ladies will appreciate and enjoy.
1. Grip Socks
Socks with grip on the bottom are also known as hospital socks, yoga socks, or socks with tread. They are similar to regular socks. However, the unique fabric provides an enjoyable feeling of warmth and is durable enough to withstand multiple washings. There is a special sole on these socks that grips the floor in order to prevent slipping or sliding. In general, grip socks will keep an elderly lady comfortable, healthy and safe. Toeless grip socks are strongly suggested for seniors who practice yoga and pilates. With an open toe design, these socks improve balance and promote tactile sensation in the feet, also allowing for flexible and natural toe movement.
2. Bibs
You might consider picking a bib if you notice that your grandmother's clothes frequently get stained, especially around her neck and chest. A bib is usually worn by children in order to protect their clothes from food spills. Sometimes, adults may wear them as well. The aging process causes some adults to lose fine motor skills, while others may suffer from disabilities that impair their strength and coordination. An easy way to combat this issue and protect clothing while eating is by using an adult bib, which allows users to dine with dignity and pride, feeling no inhibitions at all. 
3. Open Back Clothing
The "open back" design of adaptive clothing is created with zippers, snaps, or buttons that allow the garment to be opened all the way down the back. As the clothing appears like everyday clothing, the open back design makes dressing an elderly or handicapped person easier. Senior ladies who require assistance dressing and have difficulties lifting their arms over their heads or putting their elbows in line with their shoulders might benefit from open back clothes.
4. Overbed Table
It can be extremely hard for seniors with mobility disabilities to spend time in their bedrooms. It is frustrating and disheartening for seniors to constantly have to seek help. Additionally, the elderly are at greater risk for injury when they are bedridden, especially if they often need to reach out for requisites. A solution to this is to provide seniors with an over-bed table where they can keep their laptop, belongings, medicines, and food conveniently close at hand. With this type of gift, you can make it easier for your loved women to perform their daily routines, whether they are in the hospital or receiving at-home care.
5. Aroma Candles
With the aid of essential oils, aroma candles give off an aromatherapeutic effect. Thus, aroma candles are regarded as holistic therapeutic care tools - for promoting seniors' physical, mental, and spiritual well-being. Since ancient times, people have used aromatherapy to gain energy, relieve stress, boost concentration, and reduce pain. In some cases, aromas can even reduce elderly women's systolic blood pressure. A scent is emanated from essential oils in order to stimulate the senses. Aside from their pleasant fragrances, aroma candles are also used by seniors to improve moods - to make them feel good.
6. Flowers
Are you thinking about a gift for grandma, but not sure what she would like? Everyone feels special when they receive flowers. Flower gifts are affordable and work well for those who already have everything. Also, giving flowers is a good way to express our emotions. A flower bouquet conveys the deepest feelings of love, pleasure, compassion, gratitude, sympathy, romance, or apologies in the most graceful manner. There is a saying that says no tradition is as effective at conveying human emotions as the gift of flowers. Several decades of research and culture-inspired mythology support this idea. 
7. Upright Walker
There may come a time when your mother or grandmother will need a mobility aid to support their movement. The sense of self-confidence and stability they once had tend to erode as they age. In the after-effects of a joint replacement or musculoskeletal disorder, seniors may require assistance to sit, stand, or walk. The advantage of upright walkers for seniors is that they make maintaining one's daily routine a possibility once again. They offer safe and effective treatments for individuals suffering from arthritic pain, joint issues, and postoperative recovery, reducing the wrists, knees, and back pain. You won't have to worry about your senior loved ladies suffering from unwanted neck and wrist strains, as you would with traditional walkers. Senior women with mobility issues, those who need a bit of balance assistance, and who enjoy doing things independently can greatly benefit from these devices. With an upright walker, your senior relatives will be kept comfortable, safe, and pain-free.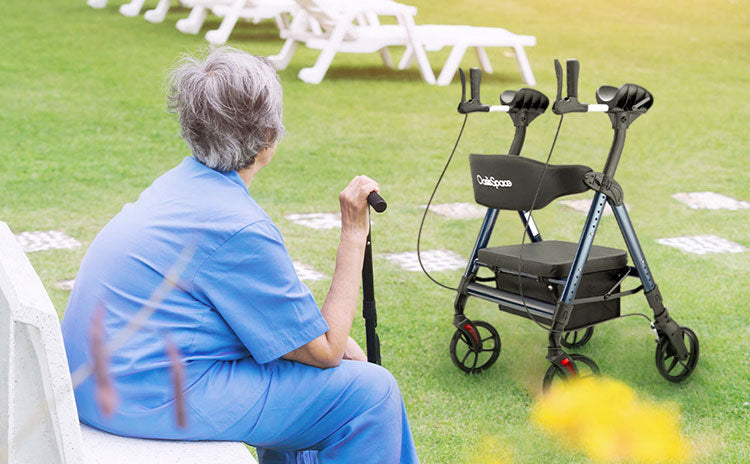 8. Massage Pillow
A vibrating pillow provides tactile input for seniors in a number of ways, from calming to stimulating. This massage cushion is a good alternative to a massage chair or a masseuse if you don't have the time or money to hire one for your loved woman. Massaging provides health benefits, such as lessening stress and increasing circulation. Researchers have discovered that massage pillows can improve the body's natural immune system by boosting the activity of "killer T cells" that help destroy viruses. As a therapy, it is commonly used to treat medical problems such as arthritis, fibromyalgia, and everyday tension.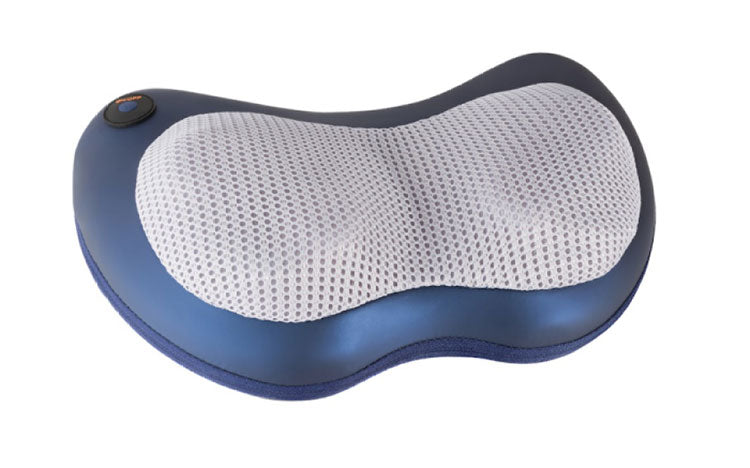 9. Fitness Tracker
In order to support the elder people's health goals, wearable technology like fitness trackers is becoming a increasingly popular gift. Senior women can use mobile trackers to monitor their sleep quality, keep track of their heartbeats, and remind themselves to move more often. Although the technology can be useful for anyone, older women can benefit greatly from the monitoring and care provided by this technology. Wearable fitness trackers for seniors have the advantage of making fitness fun. Each day, seniors can aim to surpass their previous scores. Families who all wear trackers can compete against each other. Fitness trackers were found advantageous by 67 percent of participants over 50 years old in a survey by the American Association of Retired Persons.
10. Jar Opener
In America, where nearly 12.1% of the population, or 21 million people over the age of 25, suffer from arthritis, jar openers can be very convenient and affordable gifts for senior citizens. The elderly women can have trouble opening jars and exerting any sort of pressure with their fingers, hands, or wrists. As the best Jar openers give the user more leverage, they are more efficient at applying more force to the lid of the jar with less effort. An extension handle or another device that adds a little distance between the handle and the user is usually used to accomplish this. As a result of the added distance, it takes less force to get the lid off than it would if your grandmother or mother did it with their hands. By putting their force on the jar in an amplified manner, the older women will have an easier time lifting the jar.
11. Big Button Phone
An older woman who is looking for a simple, easy-to-use mobile phone will be happy to receive the big-button phone as a gift. Clearly visible big buttons in bright colors help users identify the main functions of an application without having to use a complicated keyboard, which is too confusing for seniors. Through the touch of their fingertips, they can video chat with their families and friends, engage in their desired games, or read e-books and listen to music. Maintaining contact with the outside world helps improve the wellbeing of life for elderly women, promotes self-sufficient living, and prevents isolation. 
12. Bathroom Floor Mat
The seniors may have to be careful when getting in and out of the bathtub or shower. This is certainly true for women who are elderly and disabled. For this reason, it's important to have a non-slip floor mat that offers reliable slip resistance to help maintain balance. To provide resilient support on wet surfaces, anti-slip bath mats are usually backed with rubber or have suction cups under the mat. Bath mats with antibacterial properties are also an excellent option. In addition to being effortless to wash, these bath mats can also eliminate odor, mold, and mildew caused by germs. For elderly women, especially those with impaired immune systems who are more likely to fall ill, this may be an important feature to consider.
13. Air Purifier
The air purifier is a very practical and helpful gift for individuals with compromised immune systems, such as senior ladies. It is essential for senior women to use air purifiers in their golden years because these machines can greatly improve their overall health. An air purifier works by filtering the air we are breathing in. You'll find dust, cigarette smoke, and smoke odors are just a few of the most common contaminants. There are air purifiers that capture potentially harmful particles, but there are also purifiers that remove them altogether. The net result of either capturing or removing the particles is cleaner, safer air to breathe. 
Ending
With growing age and less independence, people may become more dependent on others for care. Since their lifestyles change on the basis of their abilities and needs, they will require more help in order to maintain a high standard of living.
When an elderly relative or friend begins to grow old, giving them a decent gift can brighten their spirits and cheer them up. Yet purchasing a gift for an adult (especially a woman) can be much more challenging than for a child. The ideal gift is something suitable and useful, one that you can give with confidence, knowing that it is a gift you have chosen wisely. If you have an elderly woman in your life who already owns everything she needs, what should you give her?There are plenty of gift ideas above that go beyond the traditional gift box, so you will be able to sing all the way to the party. Any of the fun, touching, and useful gift ideas on our list would make a woman's heart happy, whether it's for your grandmother, mother, aunt, or family friend.