8 Novel Gift Ideas for Older Men in 2022
It can be challenging to buy gifts for older men. The things that they need are likely already in their possession and they might not have many hobbies or pastimes. You can, therefore, have a really hard time picking out a gift that your older buddies will enjoy and appreciate.
Every time you shower an older man with gifts, you make him feel special. Given that he is old, you should choose a gift that will not only make him feel special but also make him feel useful and meaningful. Treat him to a gift that will make him feel relaxed, comfortable, and even rejuvenated. 
We have therefore compiled a list of suggestions which we hope will assist you in selecting the right thing. It doesn't need to be a tie or novelty coffee mug just because someone is old. We offer both practical and fun items, so you can choose what you feel will be the most suitable for their needs. Items are also available at a variety of prices, so hopefully, you can find something that fits your budget too.
1. Garden Claw Gloves
Whether you're shopping for dads, granddads or other older men who work outdoors, this garden claw glove would make a thoughtful gift. With plastic claws attached to the fingers of both hands, these gloves are made from a mix of latex and nylon. The gardening glove has a tip made of high-density plastic that allows users to put their hands to work immediately instead of using a tool. Excavation, grading, and even smashing are all accomplished fast and easily with gloves. Apart from the claws at the end, this unique gardening glove is extremely durable and puncture-resistant. No matter how users screen, dig or grab, gloves can protect their hands. Furthermore, as the gloves are completely waterproof, there is no need to be concerned about burrowing holes in the mud or wet areas. Cleaning is simple as well since users can use a hose or faucet to rinse the gloves off.   
2. Neck&Back Massager
Massagers with kneading mechanisms relieve muscle pain and tightness by reaching deep into the tissues. There are four massage nodes on the device that would apply heat and move in a rhythmic manner to massage all parts of the body especially the neck and back. The circulation of blood in elderly adults becomes irregular as a result of aging, whereas a massage device eliminates numbness and stimulates blood flow. Furthermore, the device is lightweight and easy to maneuver, so that seniors can place it right on the sore spot. It also stimulates the nervous system. Most of the memory loss we experience as we age comes from the inactive nervous system. By receiving massage therapy, the elderly can stimulate their nervous system and restore happiness and activity to their brains. Moreover, this device could be used in stroke recovery. In the past, stroke victims were encouraged to remain in bed for 48 hours or more to promote healing, but now massage devices can help older individuals return to normalcy more quickly.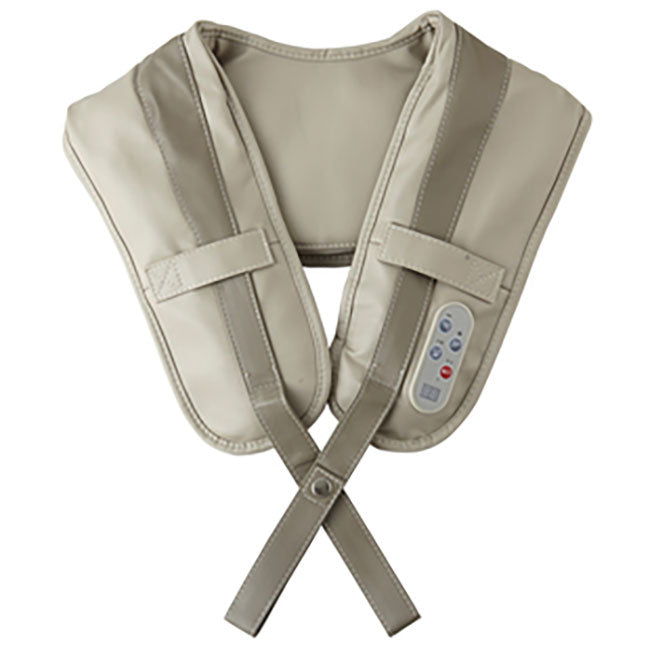 3. Upright Walkers
When it comes to maintaining an active lifestyle, stand-up walkers are an ideal and cost-effective solution for older men experiencing balance or mobility issues. Having this walker in place is incredibly helpful for the mental as well as physical wellbeing of seniors. When compared with a traditional walker, seniors find upright forearm walkers safer and more stable. By minimizing hunching and back pain caused by bending over while walking, the perfect ergonomically engineered design allows users to walk more naturally and supports their movements. Featuring an adjustable height and padded elbow rest, it makes users stand tall and distributes their weight throughout their arms and shoulders, not just their hands and wrists. It will help users feel less fear of falling, thus increasing their daily step totals. It even boosts the user's confidence by allowing them to stand straight and look others in the eye, instead of hunching over to walk. Despite being a relatively new and unknown option, upright walkers have much more potential for long-term use.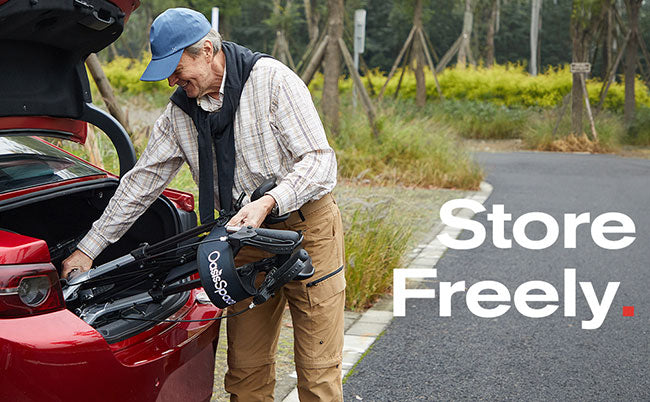 4. Electric Shaver
An elderly man may find it difficult to groom himself. Shaving is no exception. Shaving poses a risk for elderly men, especially if their hands shake or if their grip is loose. With age, a man's skin becomes less elastic, thinner, drier, and more susceptible to bruises. For this reason, the right razor should be able to cut through thick beards for a close shave, while also being gentle on the skin. Electric razors are a great option in this case. Manual razors force users to shave against the grain, resulting in the worst injury for our seasoned old men—scarring on the neck while electric razors would avoid this. Generally, the electric ones are safer and can even be more cost-effective over the long term.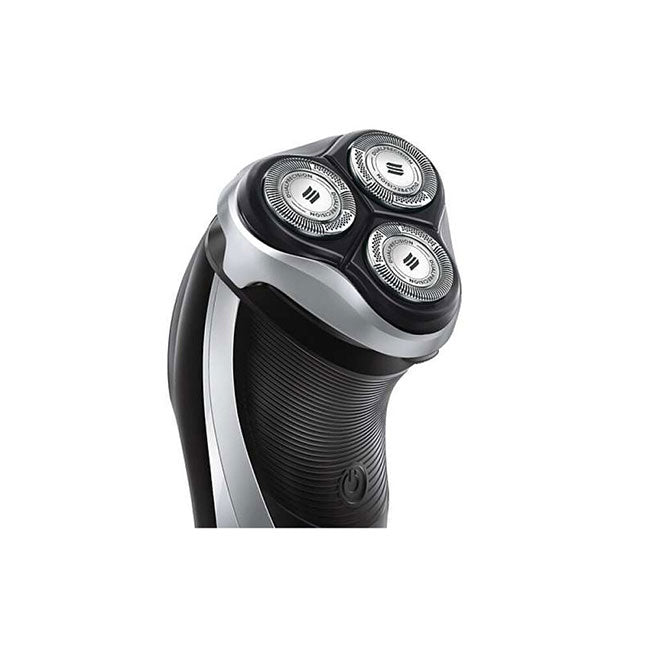 5. Key Finder
Key finders have been designed to eliminate the time-consuming, frustrating task of seniors looking for their keys. A beep from the key ring can be triggered by a cell phone or key finder remote, helping seniors find their keys instantly. There are many key finders on the market, but the best ones can also locate wallets, bags, luggage, pets, and more. As a result of their slim, lightweight designs, they easily attach to any of the objects listed above. Some key finders even work backwards to help the elderly find their phones. As with remote controls or walkie talkies, Bluetooth key finders have a maximum range (measured in feet), after which the tracker will not be able to detect the signal. As a result, if you're picking the key finder for an elderly man who lives in a larger house, or who has been known to lose his keys in the driveway, you might consider choosing a model with a longer range.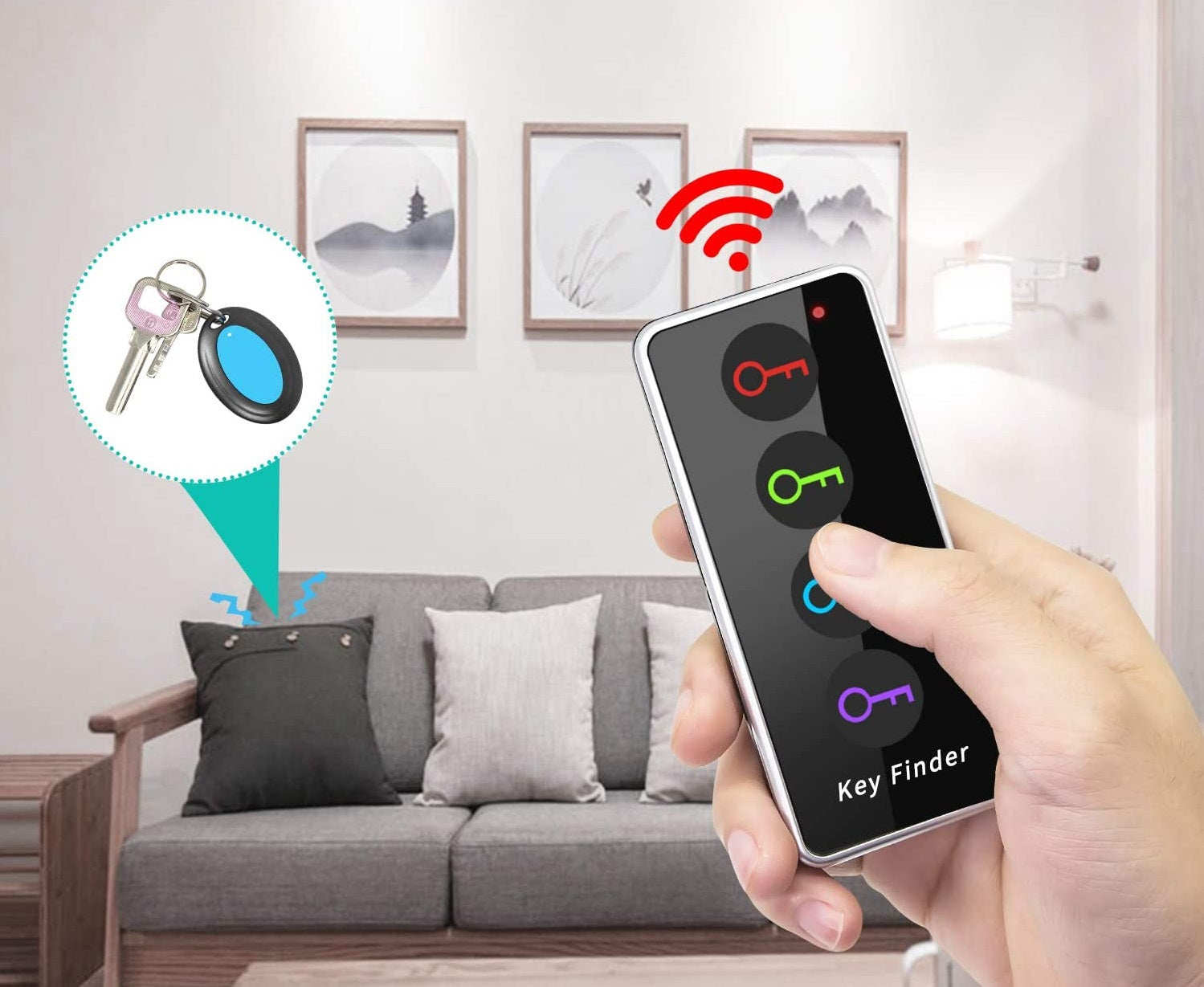 6.Grabber Reacher
With great flexibility and an assistive function, a grabber or reacher tool works like our hand to assist in collecting objects or reaching places that are challenging to reach with our fingers. Those who cannot stretch their arms, stoop, or bend for reasons beyond their control, such as seniors recovering from injuries or surgery, may benefit from it. Grabber tools with rotating heads are useful for picking large objects, such as heavy stones, or small items, such as small metallic objects, conveniently whether in the office or at home. Based on the design concepts incorporated into its structure, it's a handy, easy-to-use gadget that makes life a lot simpler for its users. Your father or grandfather will benefit from a high-quality model for a long time. Consider whether the materials contained in a grabber reacher are sturdy, rust-proof, and function effectively indoors and outdoors if you've found the one you like. Moreover, you should find out whether it's made from aluminum or plastic, as the plastic version may be more affordable. Almost every pharmacy, grocery store, medical equipment, and home improvement store sells reacher grabbers. The best place to acquire one is online at diverse e-commerce platforms, where you'll find all of the top models for between about $10 and $40. All you have to do is type the brand name into the search box.
7.Adaptable Belt
The process of getting dressed and undressed can become more challenging as people age. Due to Arthritis, Parkinson's, or simply decreased strength in the hands, the fingers and hands no longer move like they used to. Many seniors may find this frustrating, and caregivers may have difficulty dealing with it. For an older man with physical limitations, you can choose a gift like an adaptable belt. With its simplicity to be fastened with just one hand, the belt makes an excellent choice for men who have trouble using their hands. Those who usually have a hard time closing buckles will find this belt easy to use. To put on and take off this belt, they only need a single functional hand. Yet, it still offers the same functionality as a traditional belt. This accessory keeps pants in place, while also enhancing the appearance of outfits. The belt looks just like any other belt, even though it is specifically made for individuals with reduced mobility. 
8.Emergency Flashlight
Senior citizens often have trouble seeing due to their poor eyesight. In areas with poor lighting, anyone with a visual disability may find it tough to move around. Consider an emergency flashlight for elderly men aging in their homes or care institutions during times of disaster to tackle this problem. The first step towards disaster preparedness for seniors should be obtaining rechargeable LED flashlights. You might be underestimating the many benefits that a flashlight has for the elderly. A flashlight can prove to be a valuable safety feature for senior men. In the event of a power outage, seniors can use flashlights to light their homes, giving them a sense of security. When older men have to work in dimly lit rooms or environments, flashlights can be of assistance. On the market, a wide range of flashlights are present, meaning one can choose a flashlight based on its intended use and its ability to produce light. The factors you need to think about when buying a flashlight will ensure you purchase a quality gift. It is important to think about whether the intended user is in good health or not. You can use this information to decide whether you need a flashlight that is portable or one that is wall-mounted. This will ensure that you purchase a flashlight that will meet the needs of your elderly friends, relatives, or clients.
Purchasing gifts for senior men is easily one of the most difficult things one can do. It seems that the old men in our lives never seem to need or want anything, whereas we love to shop or spend hours online collecting our favorite new pieces? The routines and hobbies they've cultivated over the years seem to be fulfilling for them and they seem to have everything they want. However, the only reason for that is that they are not aware of what incredible things are out there. 
The fantastic gift ideas above would provide you with an idea of what kind of gift your husband, father, or grandpa will enjoy. Our gift guide is full of both practical and thoughtful gifts for senior men that will be both practical and thoughtful, from smaller items that are perfect for just-because occasions to items that should be reserved for a special anniversary or birthday occasion. Whatever the occasion or whatever you're shopping for, you'll find something that will make him happy like he hasn't been in years. And you will definitely be rewarded for your efforts by the smiles you see on the faces of older men once you've finished shopping. Gift giving, after all, is all about watching his face light up when you find what he doesn't know he needs.