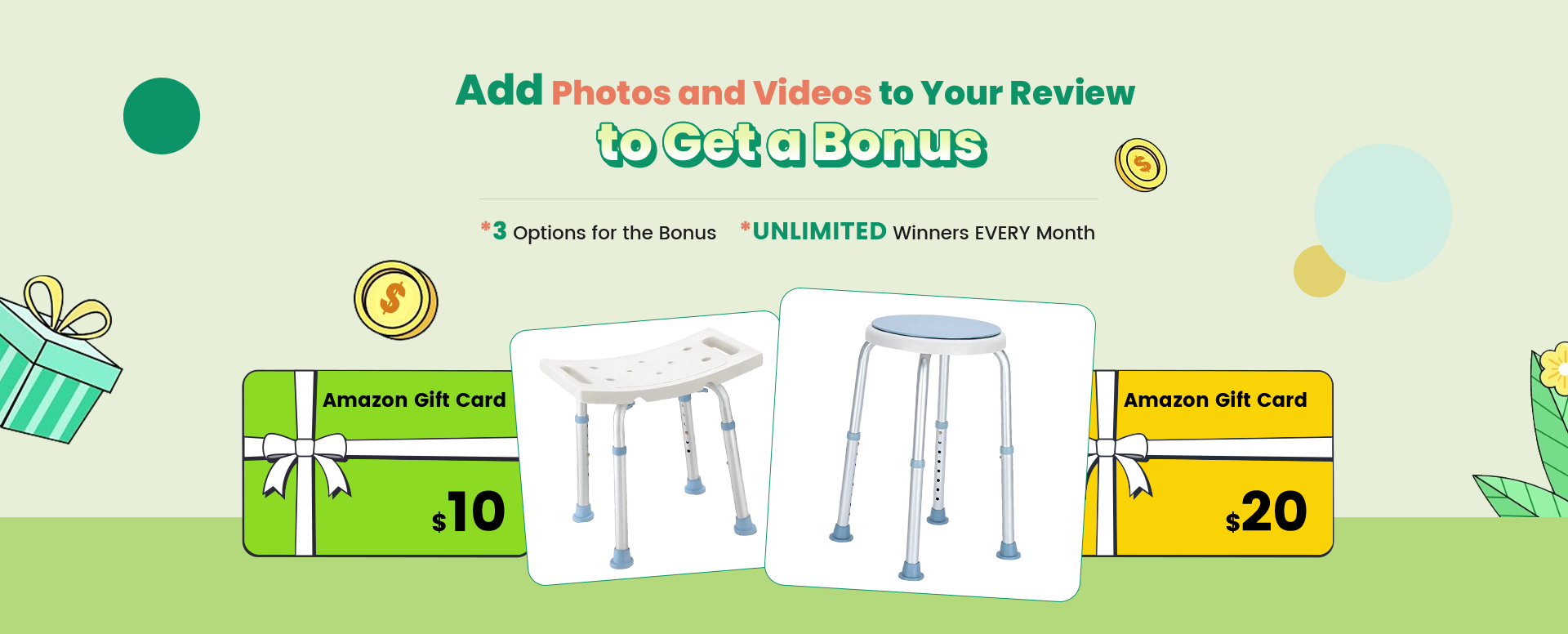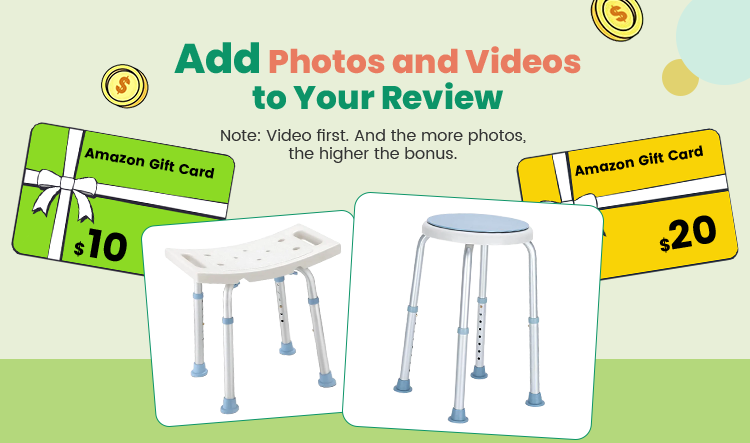 How to Get Your Bonus
1. Shoot
Take as many photos and videos as possible.
2. Review
Add eye-catching photos or videos in high resolution to your reviews.
3. Get
The more high-quality photos and videos you submit, the higher bonus you will get.
3 Seats/Month
At least 2 different photos with the entire OasisSpace product in the review.
The reviewer should own the full copyright of the photo(s).
Unlimited Seats/Month
At least 1 video with the entire OasisSpace Product (no less than 10 seconds) in the review.
The reviewer should own the full copyright of the video(s).
Upgrade to A Free Product
Upgrade your $20 Amazon Gift Card to a FREE product. How to get it? Share your review video on your social media platform with tag #OasisSpace.
Get Inspired by Others' Review
See how you can increase your possibility to get a higher bonus!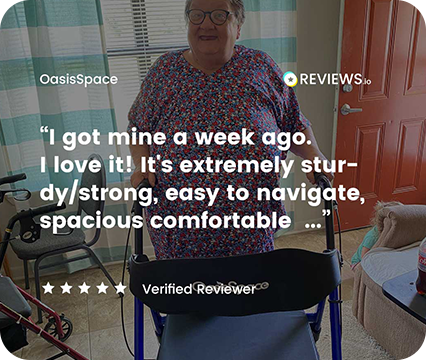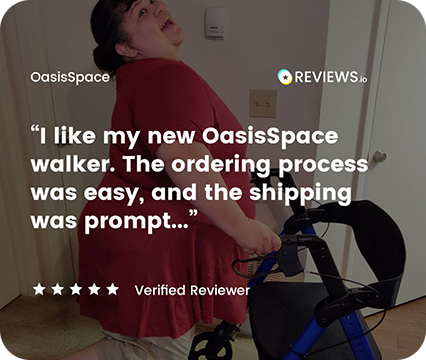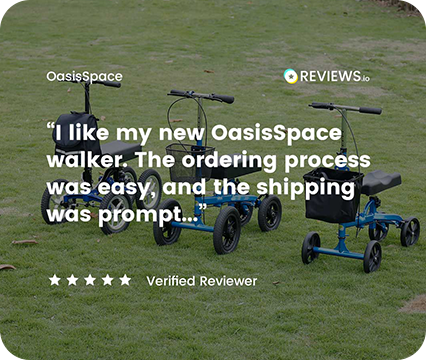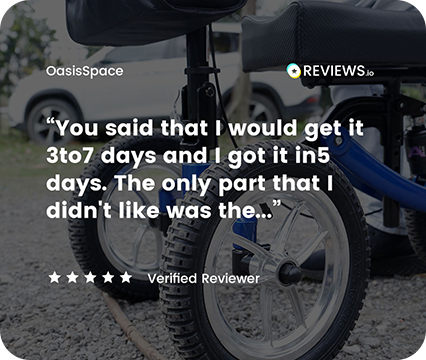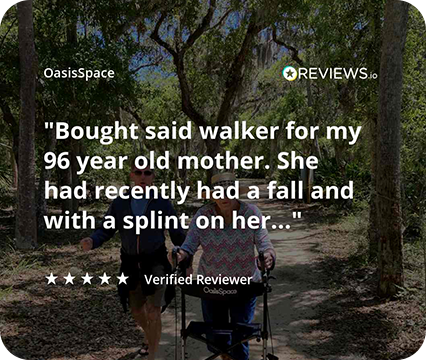 Rules
1. Duration: Nov. 1, 2022–Dec. 31, 2023
2. Entrant: All customers who bought our products (parts & accessories excluded) are qualified to review for the bonus.
3. Participation: By the email or SMS invitation you receive after you place an order. Generally, you will receive the invitation in 10 calendar days after the order is delivered. To get the bonus earlier, we highly recommend you review the product(s) at your earlier convenience.
4. Prizes
Monthly
- $10 Amazon Gift Cards (For 3 first photo reviewers each month)
- $20 Amazon Gift Cards (Unlimited seats for video reviewers)
- An alternative free product for reviewers who submitted a video review and shared it on social media platform(s).
5. Winner announcement: The first working day of each month on Facebook (https://www.facebook.com/oasisspaceforpeople). We'll also send an email notification to the winners.
---
Terms and Conditions
OasisSpace values your privacy and will not disclose any of your personal information to third parties. By entering the campaign and submitting your photos/videos, you warrant that you have read and agree to these Terms and Conditions:
a. You agree that OasisSpace shall have the irrevocable right to re-edit and distribute any content provided by you through this submission in conjunction with these terms both domestically and worldwide, where it shall remain thereafter.
b. You agree that all ownership of the copyright in the material supplied in conjunction with these terms shall remain with OasisSpace exclusively and in perpetuity.
c. You hereby agree to waive any right to inspect or approve the secondary creations in any form. That is, you acknowledge that OasisSpace is under no obligation to obtain your permit before reusing the content you shared at any time.
d. You agree that no remuneration shall be provided in conjunction with your submission except for the bonus mentioned for the winners of this campaign.
e. OasisSpace owns all rights to this campaign.
f. To the maximum extent by law, you agree to indemnify and hold Quictent and its successors, assigns and licensees, harmless from and against all actions, proceedings, suits, claims, or demands brought or made against any of them, and from and against any damage, loss, cost or expenses (including reasonable legal expenses as between solicitor and client) suffered or incurred by any of them, arising directly or indirectly from or in consequence of any breach of your representations as set out in these terms.
g. OasisSpace reserves the right to restrict entry or to modify the terms and conditions without notice if necessary.