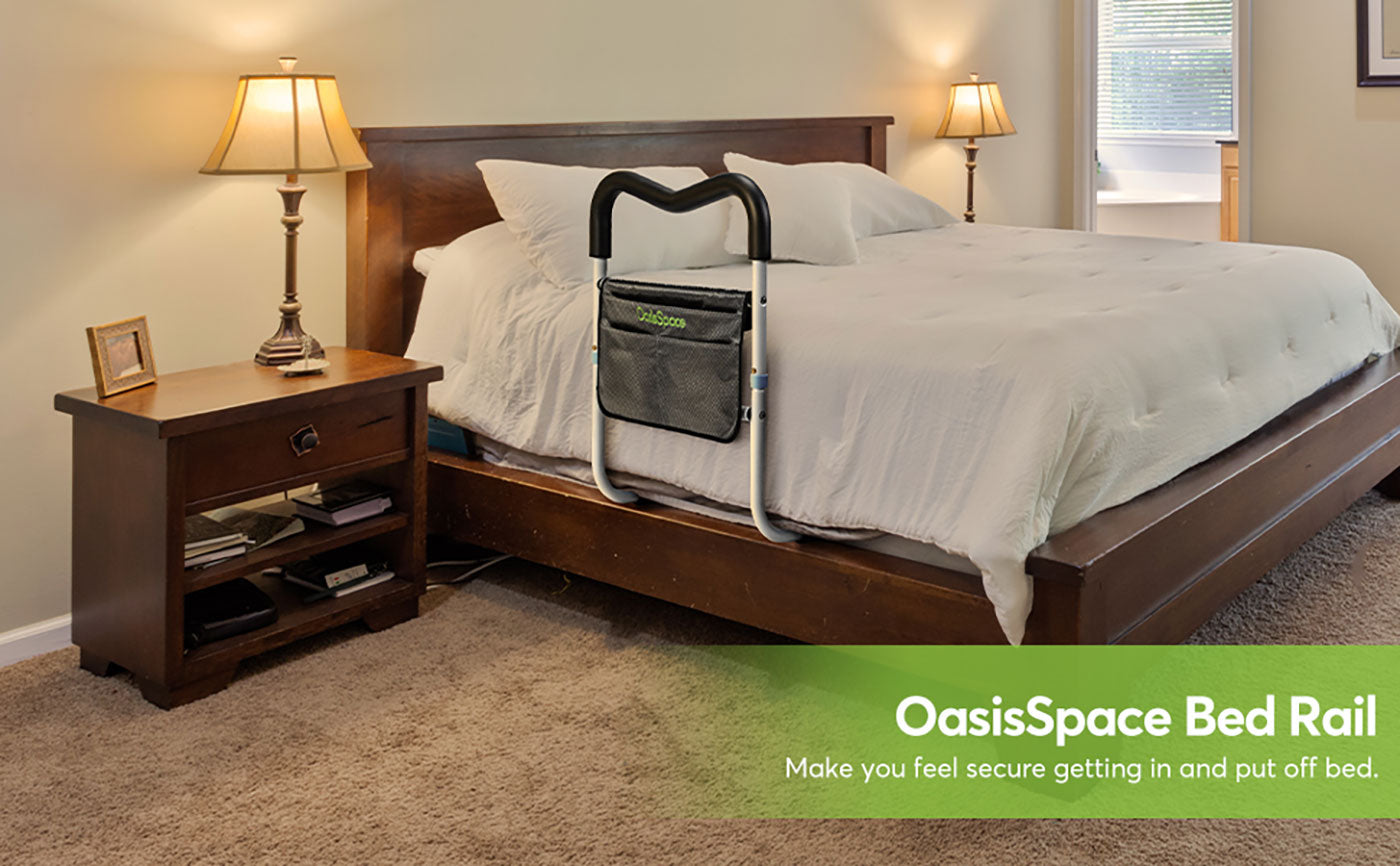 Some Tips on Make a Bedroom Safe for Elderly
Most adults regard their house to be a safe haven, a space where they are able to walk around with a full sense of security. Our senior loved ones' houses, on the other hand, might easily become a hazardous environment if they are not carefully maintained and thoughtfully planned for aging-in-place.
Elderly living needs a high level of bedroom protection. Safety measures are vital for elderly individuals, whether they live alone or with the help of a home caregiver. Even something as trivial as a slide or fall may be deadly or cause severe damage. Because older adults spend the bulk of their time in the bedrooms, it's one of the primary areas where aging-in-place improvements should be implemented. According to a recent survey, beds and other related furnishings were the second most common source of consumer goods accidents. And over 360,000 individuals over the age of 65 were admitted to medical departments for injuries related to furniture pieces in the bedroom, according to the research.
Family caregivers and those responsible for the well-being of the older adults should place a high value on the safety of their elderly loved ones' bedrooms, given how much time we spend there. Minimizes the danger of falls, improves mobility and security, and offers safe and pleasant sleeping conditions in a well-organized, intelligently arranged bedroom whether your loved one is recuperating from an operation, an injury, or just needs a little additional assistance moving around.
Space
A wide variety of bedroom and closet designs are available. Clutter may be kept off the ground and out of the way with the aid of cabinet drawers, convenient shelving, and minimalist bedroom decor. Try and ensure there is an adequate area for walkers, wheelchairs, and other mobility aids to go around the room freely. Another fantastic approach to make the walkways clutter-free is to have laundry baskets nearby. And guarantee the television is securely mounted to the wall and that the remote controls are within easy reach of your loved one's bedside if they love watching TV.
Alarm
Keep a carbon monoxide and a motion sensor near your senior loved one's bed to ensure their safety in the event of a fire. If you have a family member who is deaf or has limited hearing, setting an alarm with a flashing light will make it more likely to be noticed if it is alarming. Lastly, make sure that all of the sensors and alarms have new batteries. It's a smart option to swap out the batteries when the seasons shift.
Furniture
Using bedroom furniture that is not properly designed for your senior family members might pose a significant risk. The bed must be set at a height that allows the elderly to effortlessly get in and out of it while not having to bend or twist over too much. Including a seat in the room improves your elderly's convenience since they could sit on it in the process of changing clothes.
Floor
To avoid tripping, it is better to keep the carpet, parquet, or floorboards in the bedroom are carefully fixed, just like any other room in the house. Moreover, apply non-slip grips beneath any mats to keep them from moving or rolling up on the borders.
Rails and Poles
Safety rails, such as Bed Rail, may be very beneficial to elderly persons who are unstable or have mobility issues. These safety gadgets make navigation easier for older adults by assisting them in maintaining their balance while walking around the bed and other slippery places. Safety rails are often added near the bed and the doors, however, they may be positioned wherever they are required. It is not hard to add a rail, and it could make a dramatic contribution in avoiding fall injuries. However, following installation, carefully check that they are hard and sturdy.
A floor-to-ceiling safety pole is also a preferable option, particularly if your senior loved one needs additional assistance in the center of the bedroom. To increase safety, you may utilize safety poles rather than, or in addition to safety rails. When purchasing, seek flexible versions with a large weight limit.
Light
Many elderly people have some form of vision problems. It is less likely that a senior may trip and fall if their bedroom is brightly illuminated. Ensure the room is well-lit at all times of the day, paying special attention to the space surrounding the bed and the path leading to the front door. During the night, many elderly people wake up to use the bathroom, which may lead to accidents in the bedroom. Falls are often caused by the inability to see well in the dark. Lights, thus, should be easily accessible from the bedside of your senior loved one. If you can't get a remote control for the bedroom's current illumination system, you may want to look into purchasing a wire or wifi lamp with a controller. Likewise, consider placing a portable touch light near the bedside so that it's always within easy reach. For those who have a loved one living alone, a clap-activated bulb is a good option. And last but not least, make sure there is enough illumination on the walk leading to the toilet.
Portable Toilets
Elderly people often use the bathroom during the night. A low-cost portable toilet may be the answer if taking an elderly family member to the bathroom is a problem. As a result, your senior loved one won't have to take dangerous nighttime strolls. Make sure you choose a big enough portable toilet for your senior since these toilets are available in a range of sizes. When putting on and taking off, toilet models with arms are more convenient. Keep wet wipes and toilet tissue handy if you purchase a portable toilet and keep it near to the bed.
Emergency Service
Because every case is unique, there may be additional factors affecting the safety of your senior's bedroom. It is critical to have a disaster preparedness strategy in place. Medical difficulties, mobility challenges, cognitive issues, and general physical health must all be taken into consideration in this approach. Make sure that any medicines the seniors may be taking are documented. Keep the phone digits of your emergency contacts clearly visible. Even if you're not a senior, you might want to think about utilizing services designed specifically for people in that situation. They employ a device the senior may wear that sends a message to caregivers who can then speak with the senior to determine what treatment is needed.
Regardless of whether you're a retiree aging in place or a family member caring for an elderly relative, house safety is essential. Fortunately, preparing your house for aged ones does not need an expensive remodeling. It's easy to improve your house to a safer place for you or your loved ones who want to age in place. The bedroom is, without a doubt, where retirees enjoy the most of their time in their golden years. We all have a responsibility to ensure the safety of the seniors in this private and warm place. No matter whether you serve in nurseries or give residential care, you may undertake a safety check in the bedroom. As a caregiver for the elderly, it is important to be proactive in your efforts.